Emilie Wicks Midwife
Birth Without Fear Ambassador UK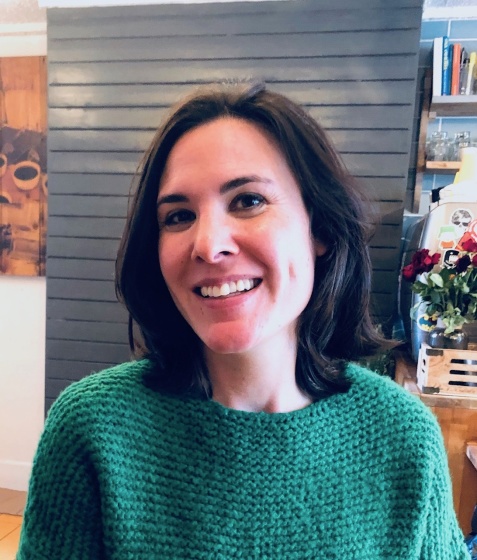 I am a midwife of 10 years in one of the largest London hospitals with a background in high-risk midwifery antenatal and labour care, and more recently antenatal and postnatal education, with a focus on the transition to parenthood.
I am also Hypnobirthing trained. Since discovering Give Birth Without Fear however, I felt that I could finally genuinely help women welcome their babies into the world with real tools that actually work and are completely accessible, for both the women and the men! In all my years of caring for women during labour
I have seen how stress, fear and lack of confidence so often contribute to either complications in birth, or more importantly a negative emotional experience overall. As a mother of two young children myself, I know how important it is to start your parenthood journey with emotional strength to spare! A negative birth experience can leave you feeling emotionally drained, sometimes for months or even years.
This method speaks to women, their birth partners and also to midwives! The 4 tools and their focus on birthing physiology are what have given words to what I always knew to be true. That connecting with your body is the only thing that will get you through, whatever your mode of birth is in the end. It is this that genuinely helps women in the actual moment, and that is all that matters to ensure a sense of empowerment and positive control.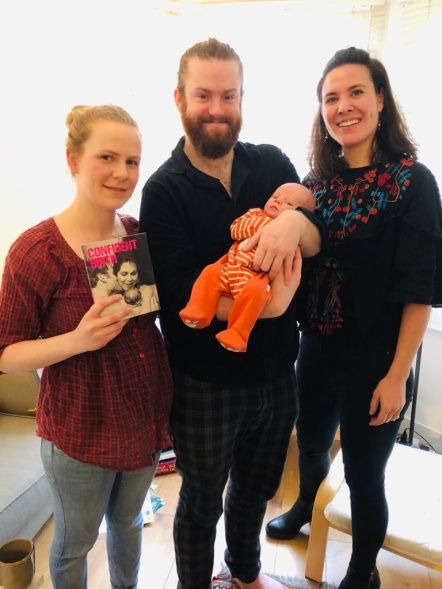 Harriet & Gerard
With Emilie's guidance and expertise surrounding the Birth Without Fear method, I was able to go into labour with a huge amount of positivity. Understanding that I already possessed all of the tools I needed to give birth helped to eliminate any fears I may have had, and the inclusion of my partner Gerard in the process made me feel confident that we were going into it as a strong team.
Birth is an incredible process and our capabilities are truly amazing.

Gerard (Birth Partner):
It cannot be overstated how essential the principles of the Birth Without Fear system are to being the best support you can be for your partner. Trying to understand what they are experiencing and implementing the techniques outlined in the book, can turn a potentially very daunting and overwhelming experience into a manageable and even enjoyable one.


Harriet and Gerard, January, 2020.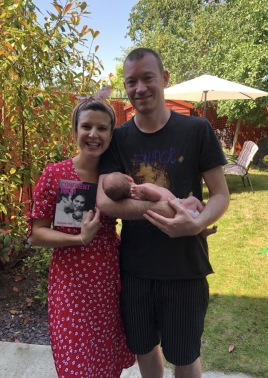 I have attended both NCT and Hypnobirthing courses but Birth Without Fear was by far the best! NCT is great from a social aspect and for that I would recommend it. In terms of actual labour however and how to cope it does not cover the depth that Birth Without Fear does.

From the session I understood that there were many areas where I went wrong in my first labour, which lead to it being a long, drawn out and for me quite traumatic event. The main thing I have learnt from the course that I was in fact in fight/flight mode for all of my labour. Instead of letting the contraction do it's work I was fighting each one. Which in turn slowed them down. I didnt understand at the time (which I learnt from the course) is that the contraction is there to help bring you closer to giving birth, to help bring the baby down further. A simple concept that I had just not undersood.

I felt that the information provided was factual and as opposed to Hypnobirthing where I felt the over all message was that it's wasn't painful - birth is painful. However Birth Without Fear gives you the tools to cope and manage the pain!

Emilie was outstanding in her delivery of the course, she's to the point, kept all information relevant and engaging. I couldn't recommend Emilie highly enough as an instructor. Anyone who is fearfull of birth, or has had a rough time in their previous labour would do really well to give this a go - nothing to lose and everything to gain! I was worried that a 4 hour sesion would be too long and that I would lose concentration. This was not the case as the way Emilie delivered all content kept me interested the whole way through. Time flew by!

Thank you so much Emilie.
Isabella